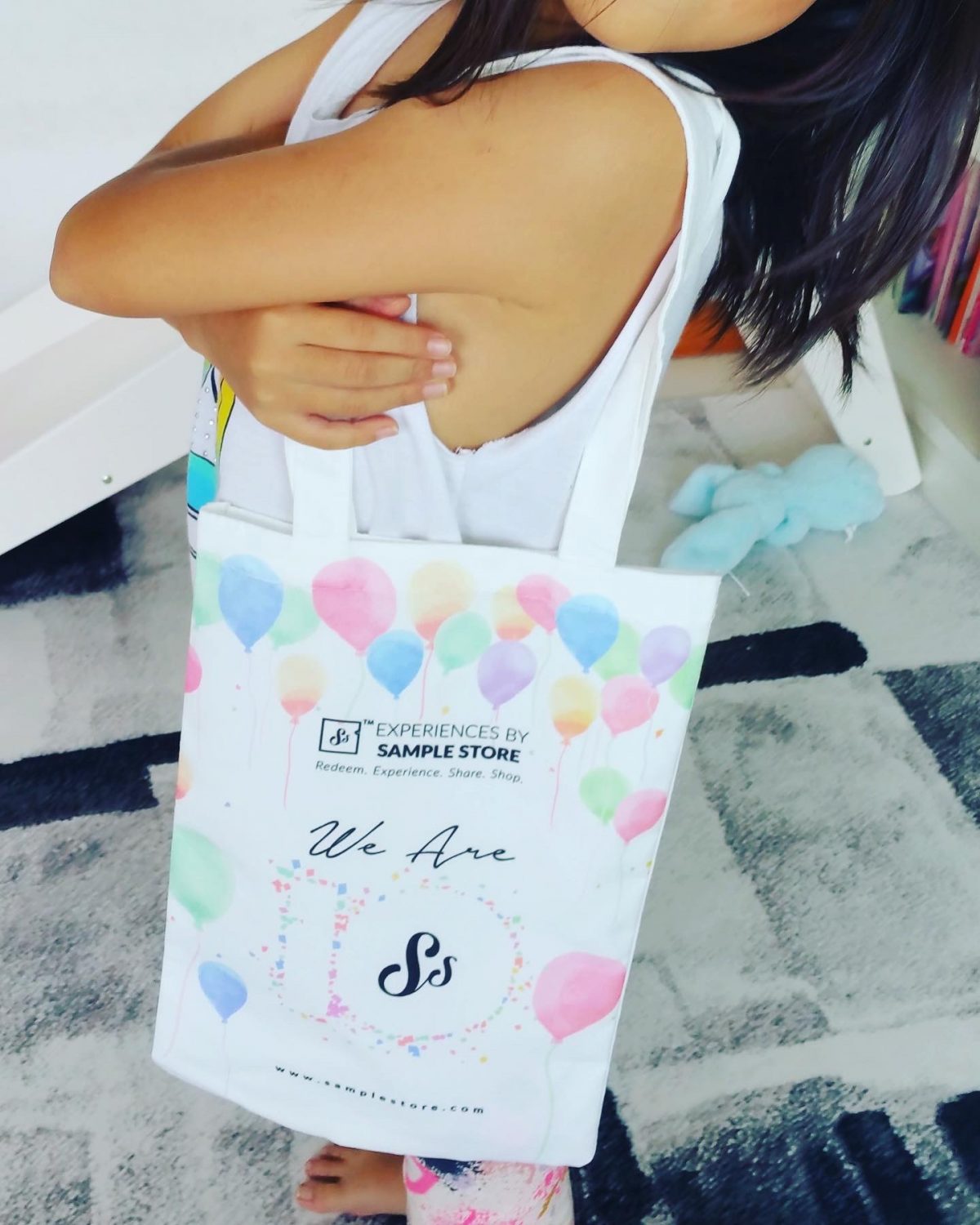 Client: Sample Store
Industry: e-Commerce
Project type: Event booth design
For their 10th anniversary, Sample Store engaged us for an event booth design with a brief to be fun, whimsical and also to drive engagement with the visitors.
As it's a milestone to be celebrated, a pastel pop carnival theme completed with life-sized balloons and 3D feature clouds were implemented as backdrop setups for the crowd to interact and pose in their social media, driving brand engagement.
Complementary goodie bags were also designed as door gifts, allowing the visitors to bring back included promotional brand materials.