RISK MANAGEMENT & INSURANCE
Assurant
Assurant, Inc. is a global provider of risk management products and services with headquarters in New York City. Its businesses provide a diverse set of specialty, niche-market insurance products in the property, casualty, extended device protection, and preneed insurance sectors.
Singapore Medical Group
Singapore Medical Group (SMG) is a private specialist and primary healthcare provider with a network of more than 20 medical specialties. SMG has more than 27 clinics strategically located in Paragon, Mount Elizabeth Novena Specialist Centre, Parkway East Medical Centre, Raffles Place, Connexion and Gleneagles Medical Centre with a growing network of SMG Associates clinics all across the island.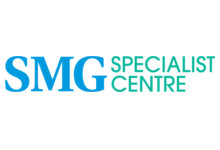 Atlaseye
Atlas Eye Specialist Centre is dedicated to providing evidence-based and surgical solutions in eye health. Harnessing the benefits that modern technologies and techniques have to offer, we aim to provide our patients with optimal outcomes in visual rehabilitation and enhancement.
CORPORATE AFFAIRS AND SUSTAINABILITY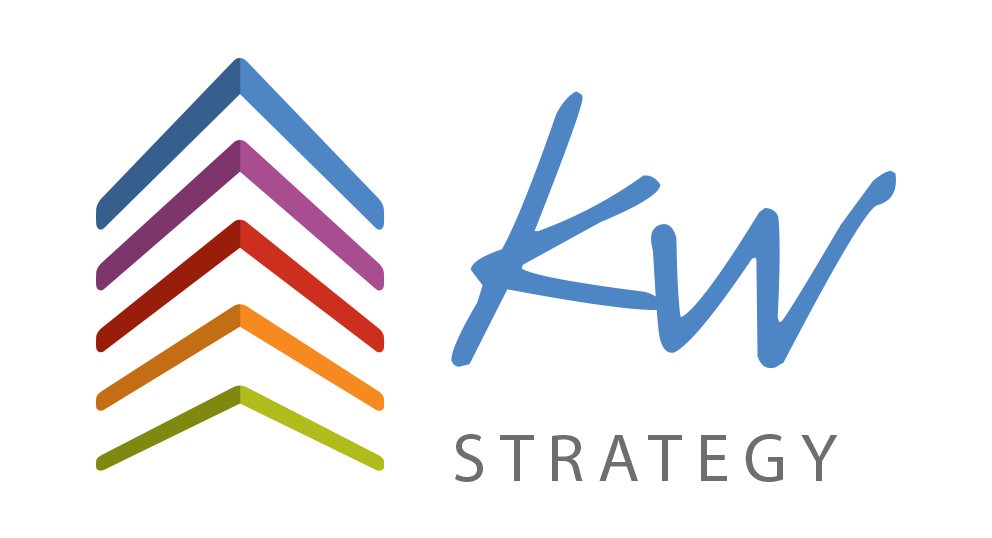 KW Strategy
KW Strategy provides strategic corporate affairs and sustainability advice and counsel to companies and non-profits across the Asia Pacific region.
Frasers Property
Frasers Property Singapore is a strategic business unit of SGX-listed Frasers Property Limited, a multi-national company that owns, develops, and manages a diverse and integrated property portfolio with total assets of S$30 billion as at 31 March 2018.
ATT Systems, Singapore
ATT Systems Group and its subsidiaries are committed to our promise of excellence in developing and introducing customised, technologically advanced solutions and products that meet clients' need.
New Media Express, Singapore
NewMedia Express is a highly dynamic, innovative firm with a strong focus on providing Internet Solutions. We provide a comprehensive range of Internet Services encompassing domain services, web hosting services, virtual hosting, client server colocations, web designing and constructing e-commerce platforms.
Pezzo Singapore
Welcome to Pezzo where every pizza has its own unique character and taste. Today, we can be found at 25 kiosk outlets (and more coming) across the island. Fancy a slice today?
Monte Cristo Food Catering
Food catering have taken on new heights with Monte Cristo Foods & Catering Company. We are not merely just food caterers. We are a group of Professional and Creative Food Caterers, with a flair for giving you a good time at your party. With a management of 30 years experience in hotel and catering behind us, we have the expertise and back-up facilities to make your party an occasion where you, as the host, will enjoy it as much as your guests.
Susucre
Susucre is a custom cake and dessert table company that marries outstanding, beautiful designs with truly delicious European cakes and desserts. All our products are hand-made from scratch using high quality ingredients and European artisan recipes to give you the joy of eating delicious and additive free cakes that taste as good as they look.
Ministry of Education, Singapore (MOE)
The Ministry of Education is a ministry of the Government of Singapore that directs the formulation and implementation of policies related to education in Singapore.
Agency of Integrated Care (AIC)
The Agency for Integrated Care (AIC) is set up by the Ministry of Health to oversee, coordinate and facilitate all efforts in care integration.
People's Association (PA)
The People's Association is a Singaporean statutory board that oversees neighbourhood grassroots communities and social organisations, promoting social cohesion and multiracialism.
Community Health Assist Scheme (CHAS)
The Community Health Assist Scheme (CHAS) enables Singapore Citizens from lower- and middle-income households to receive subsidies for medical and dental care at participating General Practitioners (GPs) and dental clinics near their home.
Solargator
SolarGator is Singapore's first ever store that is dedicated to high performance solar-powered garden lights. Through harnessing the sun's rays to power these lights, these lights use absolutely ZERO electricity, allowing our customers to save the Earth as well as on their electricity bills while at the same time eliminate all power trips forever.
Urban Interiors, Vietnam
An office furnishing solutions provided based in Vietnam, we believe in office intelligence – furnishing solutions to make your desktop conducive for work and play.
Messe München GMBH (MMG)
Messe München GMBH (MMG) is one of the leading exhibition organizers worldwide with more than 50 of its own trade shows for capital goods, consumer goods and new technologies. Every year, a total of over 50,000 exhibitors and around three million visitors take part in more than 200 events at the exhibition center in Munich, at the ICM – Internationales Congress Center München and the MOC Veranstaltungscenter München as well as abroad. MMG is the owner and organizer of the world leading transport logistics / air cargo trade fair organized every two years in Munich. A full subsidiary of Messe München GMBH (MMG), MMI Asia established in Singapore in 1992, is now embarking on a significant growth and expansion program, bringing some of MMG's world leading brands to the ASEAN market. transport logistic ASEAN and air cargo ASEAN are organized by MMI Asia Pte Ltd.

Clarion Events
Clarion is one of the world's leading events organisers, producing and delivering innovative and market-leading events since 1947. We are market leaders in providing connectivity and business-critical insight across communities of buyers and sellers.

Closerstill Media
CloserStill Media runs market leading business exhibitions in the healthcare and technology sectors. We have events in London, Birmingham, Paris, Berlin, Frankfurt, Koln, New York, Hong Kong and Singapore. Our portfolio includes some of the fastest growing, and often award winning, events including the London Vet Show, Cloud Expo Europe, Data Centre World, The Pharmacy Show, Learning Technologies and The Dentistry Show.
Daily Mail General Trust (DMGT)
DMGT manages a diverse, multinational portfolio of companies, with total revenues of around £1.4bn, that provide businesses and consumers with compelling information, analysis, insight, events, news and entertainment. DMGT is also a founding investor and the largest shareholder of Euromoney Institutional Investor PLC.

InfoCommAsia Pte Ltd
InfoCommAsia Pte Ltd is the Singapore-based subsidiary of AVIXA responsible for their trade shows throughout the Asia Pacific and extends its influence through three marquee events: Beijing InfoComm China, InfoComm India and InfoComm Southeast Asia. Each show comprises an exhibition that showcases world-class Professional AudioVisual (Pro-AV) and Integrated Experience Solutions, and a Summit that presents extensive learning opportunities. Bringing together industry players and top-level decision-makers from across all industries, the shows offer a window to the vast potential presented by the Pro-AV and Integrated Experience Solutions markets of each country and region.

SingEx
Coming together as a collective force to help you penetrate the geography and market of your business targets, the SingEx Group's four business entities – SingEx Venues, SingEx Venues International, SingEx Exhibitions and SingEx Exhibition Ventures – will partner you in your projects and help you to personalise event solutions, be it with a multi-sensory festivalisation concept or with a personalised journey that inspires you with ideas and solutions.
These business entities are subsidiaries of SingEx Holdings. The SingEx Group of Companies are wholly owned by Temasek Holdings, one of Singapore's largest investment holding companies.
WTIA Hong Kong
Hong Kong Wireless Technology Industry Association (WTIA), established in 2001, is a not-for-profit, politically-neutral trade association dedicated to the wireless and mobile industry.
HUMAN RESOURCES AND RECRUITMENT
Informed Talent
Informed Talent provides a digital platform that enables employers to focus on what is truly important – real engagement. Informed Talent is designed to support the much needed evolution of the campus recruitment marketing model.
Robert Walters (RW)
Robert Walters plc is a specialist professional recruitment consultancy and focuses on placing professionals into permanent, contract and temporary positions at all levels of seniority. Established in 1985, the business has a global presence spanning five continents.
Resource Solutions (RS)
As an international leader in RPO (Recruitment Process Outsourcing), MSP (Managed Service Provider), and Statement of Work solutions, our offering spans all areas of recruitment, candidate management and technology.
Axentiva
Axentiva focuses on building organization capabilities and help create a work environment that engages talents by optimisation of human capital outputs.
Empower EB
Empower EB provides consultancy, project management, strategy design, audits and deep-dives surrounding employer branding and recruitment marketing.
Randstad
Randstad ensures first-class service delivery of their HR solutions by using best practices and proven standardised business models across their international network.
LIFESTYLE & ENTERTAINMENT
SampleStore
Sample Store is the leading experiential marketing platform and have been delivering new experiences to consumers by giving them the opportunity to experience products & services of more than 300 brands.
The Outcall Spa
The Outcall Spa was born from the belief that the ideal location of a relaxing spa massage is in the warmth, safety and comfort of home.
Lita Ocean
Lita Ocean was established in the 1970s and has since become one of the leading shipping companies in Singapore providing a diverse range of marine and shipyard services. Our well-equipped waterfront yard, a fleet of more than 60 various types of vessels and an experienced workforce have served various governmental organizations, port authorities, international oil majors, offshore oil and gas companies, marine engineering and marine service providers.
Singapore Boating Industry Association (SBIA)
The Singapore Boating Industry Association (SBIA) is the lead association for the recreational marine sector in Singapore. We represent Singapore at ICOMIA (International Council of Marine Industry Associations) the world trade body for recreational marine.